restaurant wine bar a Piazza San Martino 2, Abano Terme, Italy
L'Ombra che Conta is a unique restaurant located in the heart of Abano's historic center. With a modern design and a sophisticated ambiance in every detail, this restaurant offers an unforgettable dining experience.
The menu at "L'Ombra che Conta" is full of tasty and refined dishes prepared with fresh and high-quality ingredients. From meat to fish, each dish is crafted with skill and attention to detail.
But it is not just the cuisine that makes "L'ombra che conta" so special. The elegant and cozy ambiance, with its sophisticated decor and soft lighting, makes this place the perfect place for a
romantic evening or dinner with friends.
If you are looking for a classy restaurant in Abano, look no further. Come visit "L'Ombra che Conta" for an unforgettable dining experience.
If you are looking for a quick lunch but don't want to compromise on sophistication, "Our Restaurant"
has the perfect solution for you. From Tuesday to Friday, we offer a "simple" but still very refined lunch menu with dishes that will satisfy your gastronomic desires quickly.
Our lunch menu offers a choice of delicious dishes, such as 4 Mezze Maniche Cacio e Pepe, Gnocco di Patate Pomodoro e Stracciatella or Spaghetti Carbonara. And if you prefer a lighter option, we also
have a wide selection of salads and stuffed flatbreads.
L'Ombra che Conta is the perfect place for the perfect aperitif. From 6 to 8 p.m., our restaurant offers a unique dining experience to meet with friends or colleagues and enjoy delicious cocktails and fine appetizers.
Our aperitif menu offers a variety of tasty dishes prepared with fresh, high-quality ingredients that pair perfectly with our craft cocktails and extensive wine list.
But it's not just the food that makes aperitifs at L'Ombra che Conta so special. Our elegant and cozy setting, with its relaxed and sophisticated atmosphere, makes this the perfect place for an
evening with friends or a business meeting.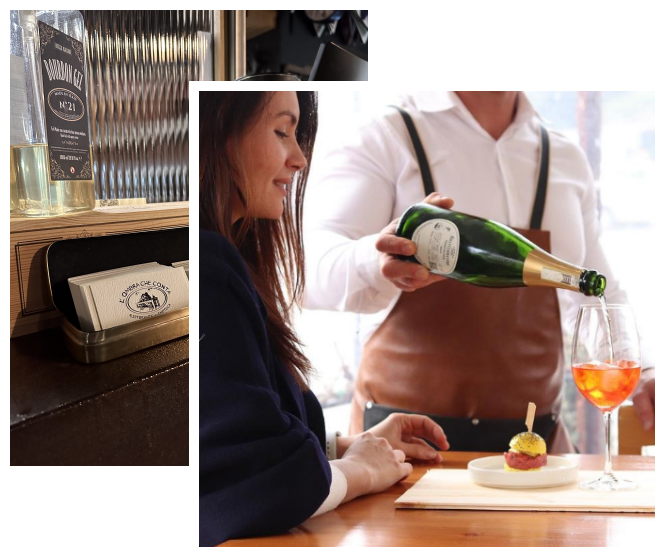 L'Ombra che Conta is the ideal choice for a romantic dinner or an evening with friends in an exclusive setting. Our location is also perfect for special occasions such as anniversaries, birthdays
or other important occasions.
Our restaurant is designed to provide an unforgettable dining experience in a refined and welcoming environment. Our cuisine is designed to satisfy all tastes, with dishes prepared with fresh, high-quality ingredients, presented with a touch of elegance.
We are able to meet all of our customers' needs, creating a tailor-made experience for every occasion.
We offer a wide selection of menus, with dishes ranging from Italian to international cuisine, as well as a large selection of wines and craft cocktails.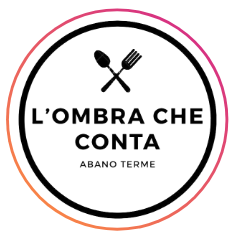 L'Ombra Che Conta Restaurant and Wine bar
Monday: from 18:30 to 24:00
Tuesday-Saturday: 12:30-15:00 & 18:30-24:00
Sunday CLOSED